Congratulations to Steve Griffiths, who works in the Prevention and Engagement Team at Stoke-on-Trent Community Drug & Alcohol Service.
Steve was runner up for the Mark Gater Award at the Expert Citizens Insight Conference. This event is held to recognise the achievements of professionals that work with people experiencing multiple needs in Stoke-on-Trent. Expert Citizens are a group of people with lived experience, who are working to raise awareness, reduce stigma and promote change in the City.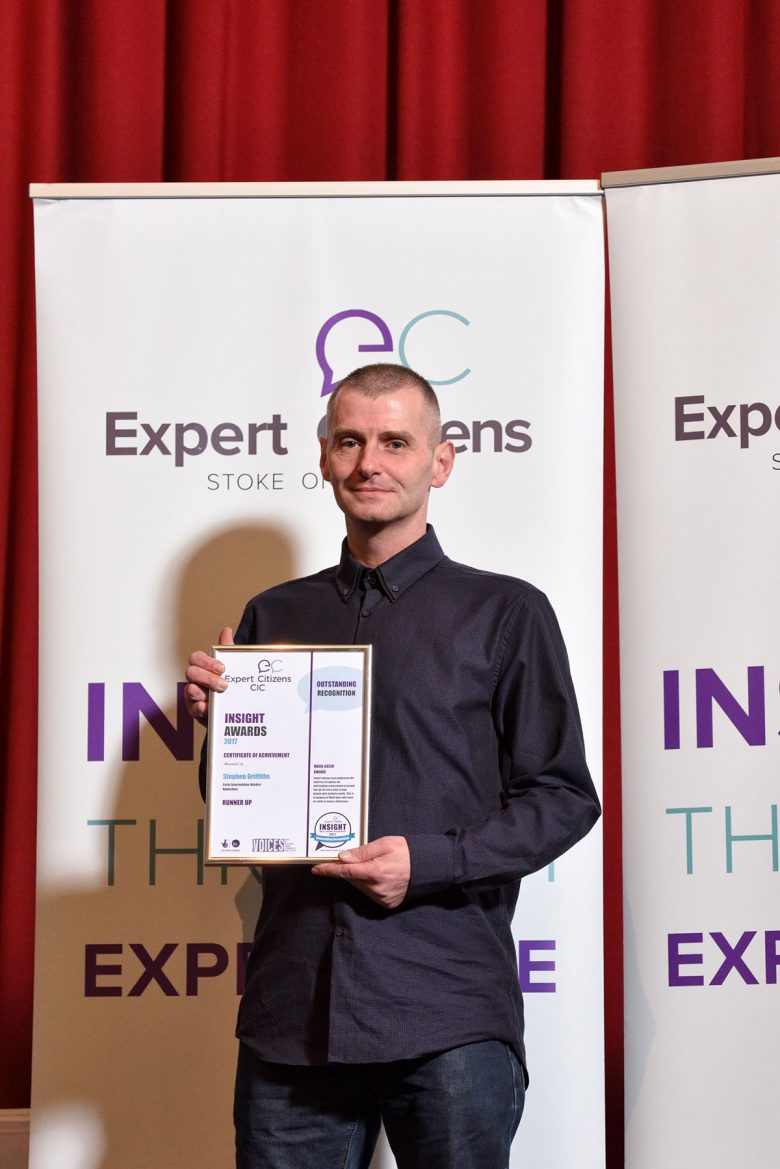 The Mark Gater Award recognises people from the wider community who have shown interest in and commitment to people experiencing multiple needs.
Here is Steve's nomination:
Steve is using his own lived experience and expertise to support others in their recovery. After gaining experience as a peer mentor with Expert Citizens, Steve went on to gain employment as an Prevention & Engagement Worker with SCDAS. Steve has made it his mission to coach others in the challenges of housing, health, and education in the context of multiple needs. He has been instrumental in the creation and delivery of a training workshop for professionals.
As part of this work, Steve is able to illustrate his programmes with first-hand experience in the realities of addiction. He has championed the introduction of Naloxone to services in the city to prevent deaths from overdose. Steve is described as a shining example and inspiration to colleagues and people in recovery alike.